"The only war that matters is the war against the imagination "
from "RANT" by Diane di Prima printed in
come on in, the door's open--
welcome, traveler, to my painting studio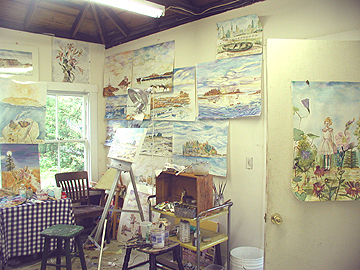 Please sign my Guestbook.
SOON there will be a proper Guestbook
for you to sign.
Cool. Thanks for writing.
I look forward to hearing from artists and poets . . .
and "fellow travelers".
Copyright Issues
All words, poems, text, and images including digital collages, paintings and photos are copyright to the author of this website, Maryclaire Wellinger. If you do wish to print, publish or distribute any of the content on these web pages, e-mail M-C to arrange how to do so . . . just
My oevre which I share with you here is an accumulation of my life's efforts; the art , poetry and prose represent the sum of my assets. I don't wish for my poetry to wind up as the words in a TV ad describing how it feels to drive an SUV! I appreciate your respect for the intellectual property of this painter and poet. See my essay on "Ethics in the Arts" on the "Black Joe's Pond" webpage. m-c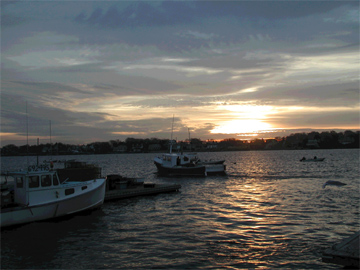 All website photos are by Maryclaire Wellinger unless otherwise noted.
The harborscapes are of Marblehead Harbor, taken at dawn on various mornings during November of 2002.