All paintings displayed are watercolor-on-graphite,
on acid-free 100% coldpress cotton d'Arches paper.
The paintings on this webpage are for sale as prints or originals.
All are original watercolors by Maryclaire Wellinger.
Color Study #1, after Josef Albers 2002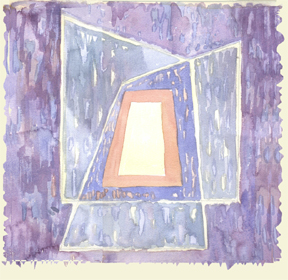 Color Study #25 2003
Homage To the Square, after Josef Albers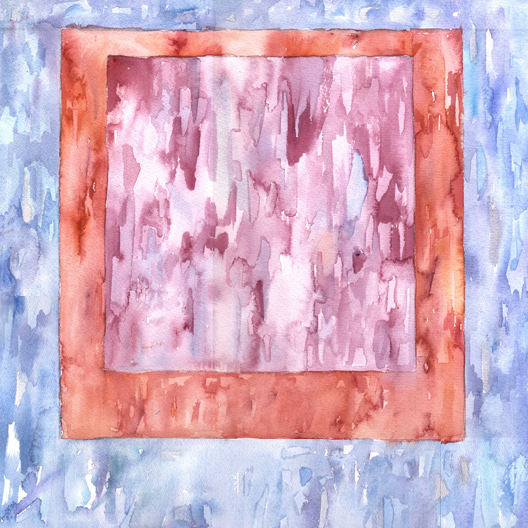 Color Study #2, Blue and Orange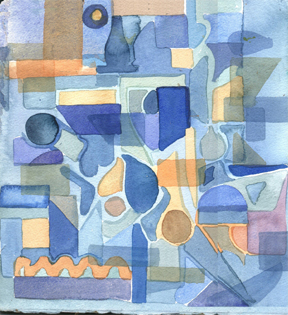 Color Study #3, Orange with Blue 1998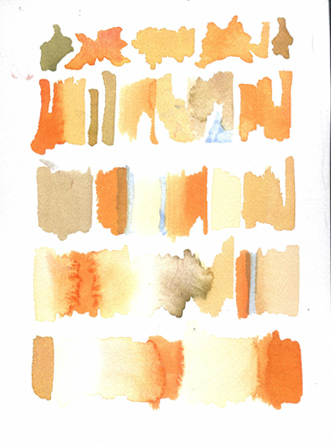 Color Study #4, Purple and Yellow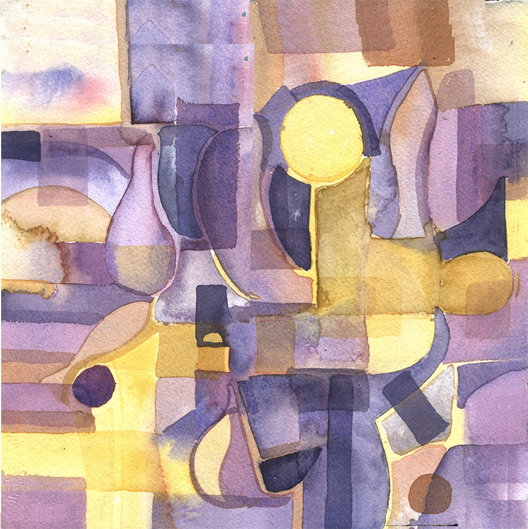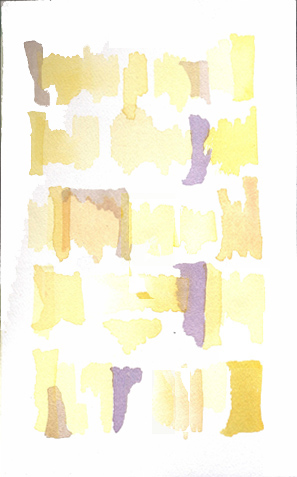 Color Study #5
Yellow
with
Purple
Color Study #6, Analagous Reds 1998
Color Study #7, Color Study #8,
Blue-Orange-Red 1998 Blue-Orange-Red 1998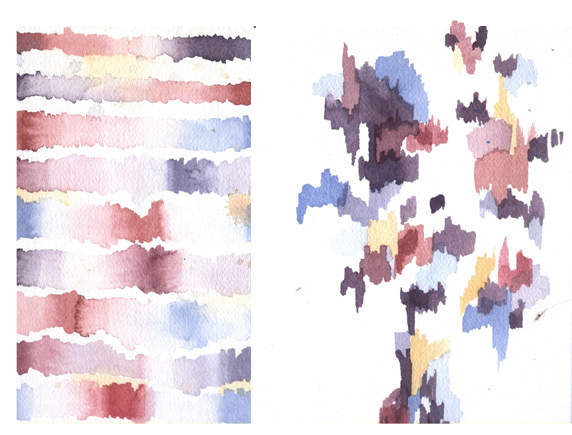 Color Studies #9 and #10 1998
Pink to Cadmium-Red - to Alizarin-Crimson - to Red-Violet with Complements of Pale Granny-Smith-Apple-Green & Yellow
Study 9 Study 10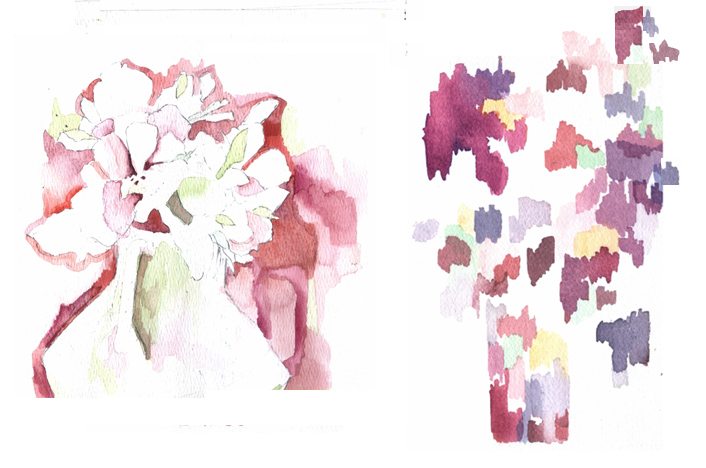 more color studies to be published on this page . . . m-cw
Josef Albers' "Homage to the Square" Screenprints
are on exhibit at the Barbara Krakow Gallery
February 7, 2004 - March 24, 2004
Josef Albers was my own teacher's teacher when Albers was Director of the School of Fine Arts at Yale University in the 1950's. Painter Ronald Kullaway, was a student of his at Yale. I studied with Ron for 8 years; he
now lives in Kennebunkport, Maine. Through him,
I was able to share the experience of studying with Josef Albers, and especially his theories of color.
Josef Albers
Exhibition View

Josef Albers
Homage to the Square: Edition Keller Ia, 1970
screenprint
21 11/16 x 21 11/16 inches
ED: 125

Josef Albers
Homage to the Square: Edition Keller Ib, 1970
screenprint
21 11/16 x 21 11/16 inches
ED: 125

Josef Albers
Homage to the Square: Edition Keller Ic, 1970
screenprint
21 11/16 x 21 11/16 inches
ED: 125