The paintings on this webpage are for sale as prints or originals.
All are original watercolors by Maryclaire Wellinger.
All paintings displayed are watercolor-on-graphite,
on acid-free 100% coldpress cotton d'Arches paper.
Orca Spyhopping in Alaskan Waters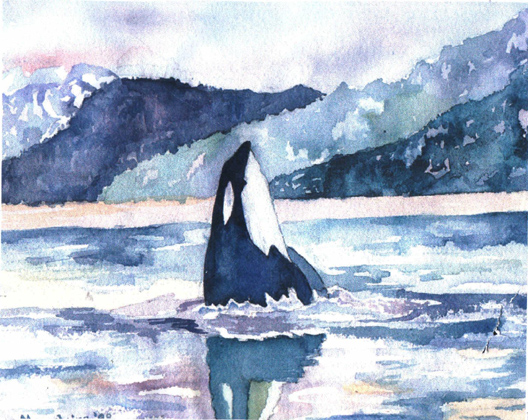 Sea Otter Floating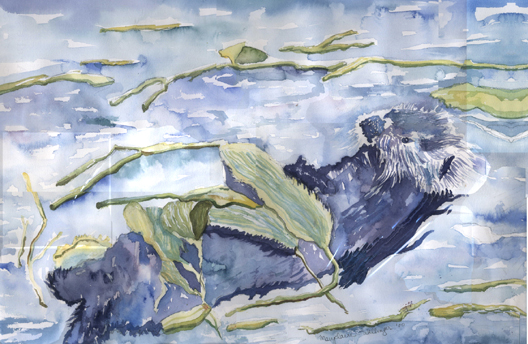 Pull of the Moon: Sea Turtle Coming Ashore to Lay Her Eggs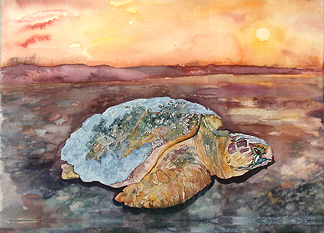 Go to Gallery 6: Color Studies . . .
click on