The paintings on this webpage are not for sale.
Portraits can be commissioned by arrangement with the artist.
All paintings displayed are watercolor-on-graphite,
on acid-free 100% coldpress cotton d'Arches paper.
Portrait of my husband, Mark Fisher Christmas, 1996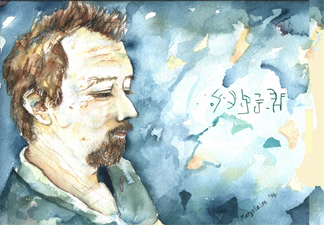 "My eyes are the color of sherry left overnight in the glass . . ."
Poet Emily Dickinson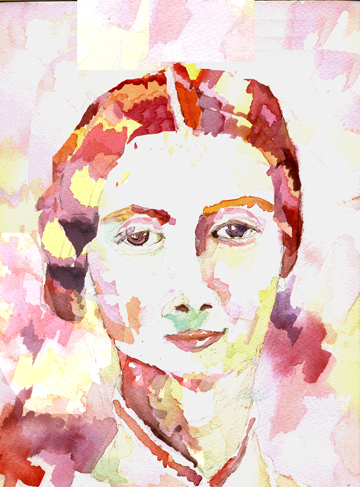 Poet Gary Snyder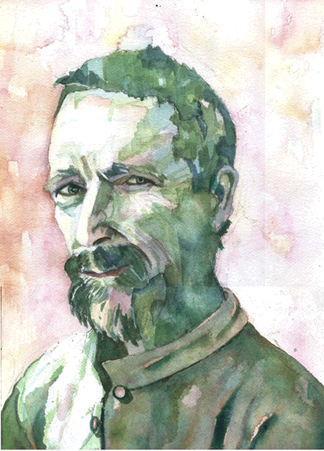 From the "Five Spot" to the "Sugar Shack," 1952-2002:
The Jazz/Poetry Continuum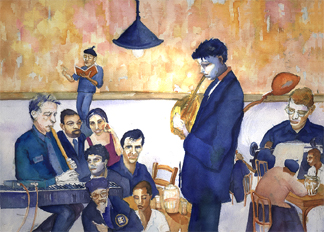 in the background, standing: Ted Joans wearing beret
from left to right: David Amram on flute & keyboard, Amira Baraka (Leroi Jones) & Diane Diprima, Gregory Corso & Jack Kerouac, David Amram on French Horn with Allen Ginsberg at the typewriter seated behind a couple, patrons at the Five Spot, digging cool jazz
foreground: John Sinclair wearing beret next to Bob Kauffman in the white shirt
Billy Holiday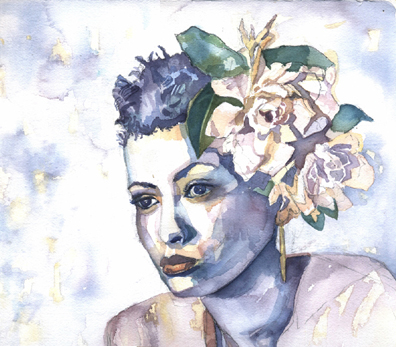 Below Left: Picasso as an Old Man Below Right: Picasso as a Young Man