Art Links
Art Before All Art
The Cave of Chauvet-Pont-d'Arc
Archaeology
The Five Points Site. An urban archaelogical dig in an old New York City neighborhood.
Arts News & Real News Online
Arts Journals Online -- Visual & Literary
Poetry Journals. Comprehensive lists of poetry zines on the web plus printed poetry journals by the Electronic Poetry Center.
RAIN TAXI, founded in 1986, is a quarterly publishing reviews of literary fiction, poetry, and nonfiction with an emphasis on works that push the boundaries of language, narrative, and genre. Essays, interviews, and in-depth reviews.
Picasso Museum, Antibes, France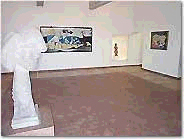 Art Museums

Rose Art Museum, Brandeis University, Waltham, MA. through April 6th, Coexistence: Contemporary Cultural Production in South Africa.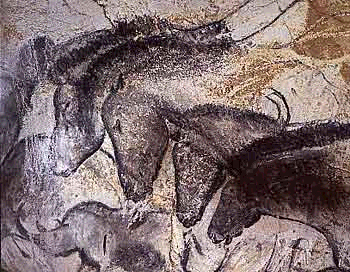 Copper Canyon Press publishes new collections of poetry by both revered and emerging American poets, anthologies, prose books about poetry, translations of classical and contemporary work from many of the worlds cultures, and re-issues of out-of-print poetry classics. Founded in 1972. Feb 8th 30th Anniversary event celebrates release of The Complete Poems of Kenneth. Site includes news, readings, awards, plus books for sale.
Electronic Poetry Center, SUNY, Buffalo.Charles Bernstein, Director. Associate Director: Ming-Qian Ma. Founding Director: Robert Creeley.
Naropa University Writing & Poetics Program, Boulder, Colorado. Inaugurated as "The Jack Kerouac School of Disembodied Poetics" by Allen Ginsberg and Anne Waldman in 1974. Allen Ginsberg Library houses contemporary poetry collection including over 6,000 audiocasettes of poetry readings & author lectures.
Ploughshares. Quarterly, poetry & fiction.Winter 2002/03 issue edited by C.D. Wright. Authors, bios, articles, news, reviews, events, readings. Over 3,000 stories, poems & articles in archives.
Poetry Project, St. Mark's Church, New York City. Three weekly reading series, writing workshops, a bimonthly Newsletter, WEbzine, The Tiny Press Center, an annual lit mag, The World, an Annual New Year's Day Marathon Reading, tape and document archives. Founded 1966.
Artists, Contemporary
Devil Gods. Sonic guitar whiz kids Ted Drozdowski (songwriter and singer), Mark Sullivan (lead and effects demon), Rob Hulsman (percussion) and Bob (bass). Ted and Mark have collaborated in the all-improvised, five-guitar hurricane Bloodblister, headlining sets at the Knitting Factory.
Henry Ferrini, filmmaker.Most recent film,"Lowell Blues" a poetic study on the life and work of Jack Kerouac, premiered in 2000. Current project, a PBS docuentary on Gloucester poet Charles Olson.
John Sinclair. Blues & Jazz scholar and poet. American griot called "The Last of the Beatnik Warrior Poets" (Mick Farren, Los Angeles Weekly) and "The Hardest-Working Poet in Show Business" (Ben Edmonds, San Francisco Chronicle).
Archives
Ploughshares. Poetry & Fiction Quarterly. Founded in 1970 at the Cambridge Bar, "The Plough and Stars" by DeWitt Henry, a Harvard Ph.D. student, and Peter O'Malley, an Irish expatriate who was part owner of the pub. Past round table of editors: Lloyd Schwartz, Ellen Wilbur, James Randall, Thomas Lux, David Gullette, Fanny Howe, Norman Klein, George Starbuck, Robert Pinsky, Aram Saroyan, Jane Shore, Bruce Bennett, George Kimball, and William Corbett. Frank Bidart's issue, Vol. 2, No. 4. was a turning point. Archive has over 3,000 poems, articles & stories for free.